Car: BMW 135i - Dedicated track car
Racing Team: SCTS Racing
https://www.facebook.com/sctsraceteam/
Brake set up:
Front:
RB 4-piston calipers
Rotor: RB two piece 380x32mm
Brake pad: D1149 (Dodge Challenger front)
Rear:
RB 2-pisotn calipers
Rotor: RB two piece 350x28mm
Brake pad: D1368 (EVO 10 rear)
Usage - Tacking only and competing at national level
2-3 track days per event.

9 nationwide track events per year.

2 whole years. (Installed in March 2014 and only the front rotor rings are being replaced.)
Total approx. 45 track days
Below are some pictures taken during the rotor change today.
--------------------------------------------------------------------------
Highest running temperature registered @800C (1,472F)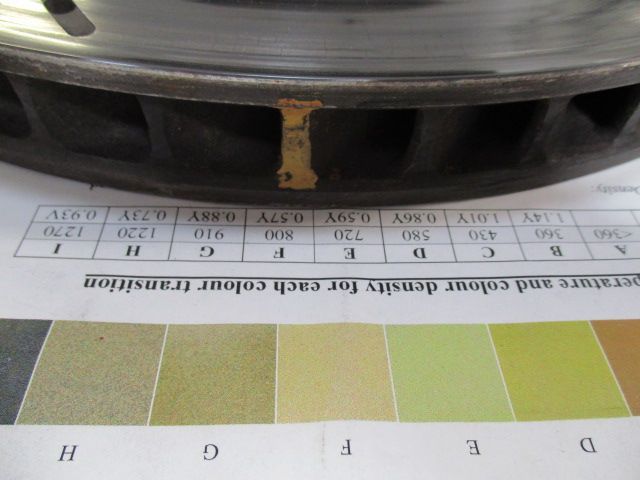 This rotor hat corner was damaged due to shearing off of wheel studs, but rotor continue to perform w/o being affected.

The other side of rotor

Rotor wear (original is 32mm)

Rotor braking surface in general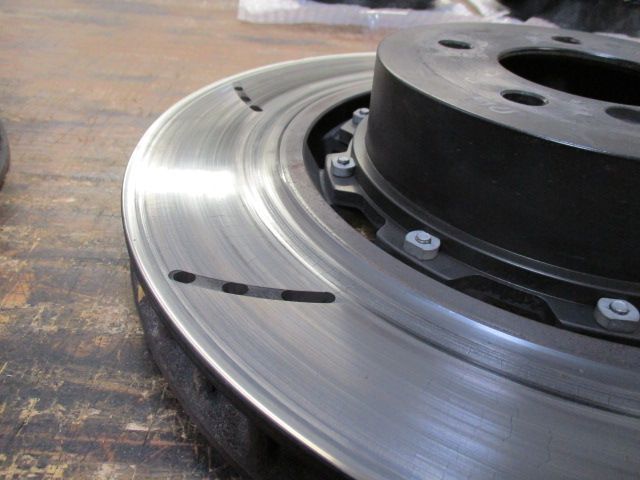 Area with crack

The hardware looks like new without any sign of stress or dislocation.
We only present the facts and will let the driver and team manager comment about the brake.